Welcome to the PRO universe
for Production houses, Commercial Projects, TV channels
At Bali Drone Production, our passion is in serving other professionals and collaborating with you on your projects, not just in Bali, but throughout Indonesia. With you in mind, we've developed services tailored specifically for audiovisual professionals. Trust our skilled pilots to deliver the highest quality shots, and rely on our in-depth knowledge to recommend the best shooting locations. Hire a professional pilot equipped with the Mavic 3 cine series, Inspire 2, Matrice 600 Pro (M600Pro), and freely alta X, and let us elevate your project to new heights.
Why choose us ? 
Professional at every level
Our Drones Fleet
At Bali Drone Production, we offer a professional drone fleet ready to take flight. Hire one of our expert pilots in Bali or across Indonesia and start shooting today! Our extensive range of drones begins with the compact Mavic 3 Cine, progressing to the legendary Inspire 2, and concluding with our heavy-duty Matrice 600 Pro and the ultra heavy-lift Freefly Alta X. Experience the top-tier quality we bring to aerial cinematography!

Mavic 3   Cine
4/3 CMOS Hasselblad Camera
46 Minutes of Flight Time
Up to 5,1K 50fps or 4k 120fps
15km Max Transmission Range
Apple ProRes 422 HQ
Apple ProRes 422
Apple ProRes 422 LT
DJI RC Pro (high-bright display)
1Tb internal storage
Include drone operator
270$ / Half-day
400$ / Day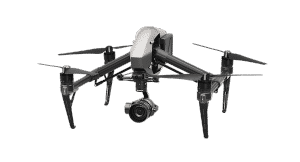 Inspire 2 – X5S
Up to 5.2k 30fps or 4k60fps
Apple Prores license
CinemaDNG Raw license
12bit RAW
Up to 90km/h
Dual operator
lens : 15mm, 25mm, 45mm
10 Batteries
Cine SSD 2x 480Gb + 120gb
Include Drone Operator 
385$ / Half-day
570$ / Day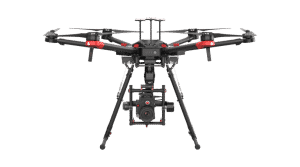 Matrice 600 Pro
Compatibility with multiple cameras:
Arri, RED, Hasselblad, Sony
Up to 6kg payload
Dual operator possibility
High Accuracy positioning
Up to 35min Flight
Professional live HD transmission
Include drone operator + Assistant
570$ / Half-day
990$ / Day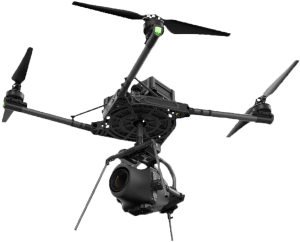 Freefly Alta X
Heavy lift Drone
15KG payload
Up to 50min flight
RTK GPS built-in
10km range
ActiveBlade for low vibration
Multi payload compatible
Compatible with Ronin 2, Movi carbon etc…
Include Drone Operator + assistant
1500$ / Day
Discover our previous job
Wonderful Indonesia 2021 – Discovery 
We are so glad to be part of this incredible project and also to be part for the second consecutive year, member of the wonderful Indonesia's familly.
Wonderful Indonesia 2020 – Commercial 
We traveled all around Indonesia to shoot the most beautiful iconic places. We were very proud to participate in this project.
Ever Essentia – TV Commercial
A new TC commercial for the brand Ever Essentia. 
Wuling Almaz – TV Commercial
Shooting for the brand new Almaz from Wuling Motors. We shoot the commercial cut in Sumba and Jakarta.
IBM BlockChain –  Commercial
IBM is always innovating in new technology and service, so they made this video to promote the blockchain technology.
Honor 8x & DJI  – TV Commercial
Tv commercial for the brand new phone Honor 8X in association with DJI to promote the possibilities between the phone and the Spark
Steve Angello – Pacha Festival 2018
An amazing mix from Steve Angelo that we had the chance to work on the project as drone's pilot during the Pacha Festival in Seminyak.
Tandjung Sari – Documentary
A documentary that celebrates the story of Tandjung Sari, a hidden paradise in Bali.